Artisan Gelato
Have you ever tried the deliciously fresh and creamy flavours from The Pines Gelato? It's made with 70% fresh milk right from the lush green pastures of their micro dairy farm in Kiama giving the gelato a lovely fresh creamy texture and smooth finish, making it a favourite with our locals and visitors alike. Try some of their unique flavours such as Macadamia, Lemon Myrtle & Raw Honey or Lemon Cheese Cake. So good!
AVAILable in store
what's sweet and new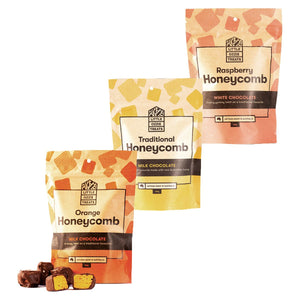 LITTLE OZZIE TREATS GOURMET HONEYCOMB
Traditional honeycomb smothered in coverture chocolate with a fun & flavourful twist! Available in Traditional Milk Chocolate, Dark Chocolate, Mint Dark Chocolate, Orange Milk Chocolate, Raspberry White Chocolate.
SHOP HONEYCOMB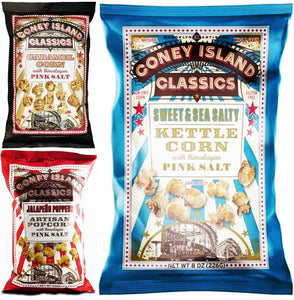 CONEY ISLAND GOURMET POPCORN
Coney Island kettle corn is made the traditional old-fashioned boardwalk way, made by hand, in small copper kettles so the seasoning is perfect. It is 100% natural, uses non-GMO corn and is gourmet crafted in small hand made batches. It is both vegan and gluten free.
SHOP THE POPCORN
What our customers are saying
Dear Sweet As Kangaroo Valley,

Happy Easter. I love your business so much (favourite shop in KV). I love the new gelato and the lollies. Your shop is a dreamland. I hope your business stays alive from this virus! (Because I love it so much). I also love the brand new renovations! Have a brilliant Easter.

Your favourite customer - Chloe!

Chloe Y.
Sweet As is everything you would expect from a country lolly store. All your favourite nostalgic sweets, and their locally sourced ingredients in the gelato is to die for.

Natalie H.
I contacted Sweet As to organise a hamper for my Mum for Mother's Day in Kangaroo Valley due to covid restrictions. They were so easy to deal with, great communication, sense of humour and the best part was allowing me to customise the treats to include. Mum was also impressed by the "handsome chap" who delivered the gift today. Thank you Sweet As, I will be sure to visit on my next trip to visit to visit the oldies when restrictions are lifted!

Sarah H.
The most amazing Raw Honey, Lemon Myrtle, Macadamia & Salted Caramel Gelato, from a micro dairy. Adam & Melissa are friendly and welcoming. The dark chocolate fudge was heavenly. This is a must visit place.

Sashi G.
Greatest selection of lollies, ice cream and games.

Simone S.
Friendly staff, great food, lollies & quality ice cream for the little ones!

Tommy L.