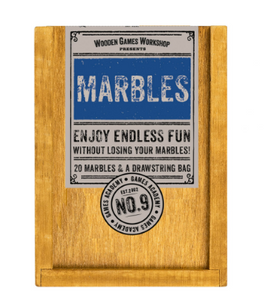 Marbles never go out of style! Get ready to roll, and flick and bounce with this cool set of Games Academy marbles from The Wooden Games Workshop.
With a handcrafted wooden container, you'll be able to enjoy endless hours of fun without losing your marbles!
Set contains: 20 marbles & drawstring bag. Instruction sheet included.
Hours of fun … in a box!
Ages: 5+